A family business in its third generation: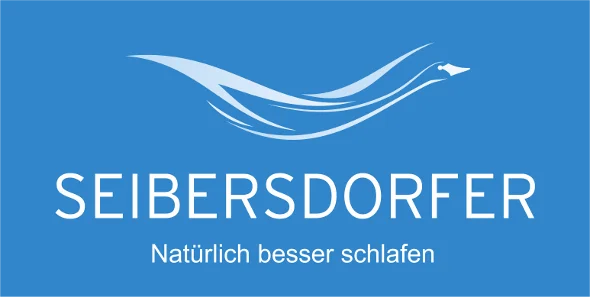 Seibersdorfer Bettfedern- und Daunenfabrik was established in 1961 by Hedwig Gubik in the Lower Austrian town of Seibersdorf – hence the name. During the 'economic miracle' – the period of rapid economic growth starting in the 1950s – the existing building soon proved to be too small and so the company moved to Wampersdorf in 1971. In this small Lower Austrian town by the River Leitha on the border with Burgenland, a large plot of land was available with some existing buildings for production and management.
Here, a fully integrated bed feather factory was built with a modern washing facility, one of the largest sorting machines in Europe, and a large filling facility for pillows, flat beds and cassette construction comforters (an innovation at the time), as well as a dedicated sewing room.
From today's perspective, what was particularly forward-looking was the intensive work with the teachings of the harmony of feng shui, traditional Chinese medicine, kinesiology, and computer-based meridian analysis which began in the early 1990s. Although these ideas were initially still considered to be very esoteric, the work stimulated a lot of interest and fueled conversation, e.g., at international trade fairs.
Over the course of developing these new ideas, which were much more than just a short-lived marketing ploy, the product range also increased dramatically: As well as the development of various metal-free solid wooden beds, the company also consistently pushed forward with the production of its own mattresses and the manufacture of special bed bases under the "Energy-Oasis" brand, which remain unrivaled to this day.
Following a devastating fire in 1999, which – except for the office buildings – burnt practically all the production buildings and warehouses down to the ground, one of the most advanced bed feather and down-processing plants in Europe was commissioned in record time in 2001.
Manuela Schneidergruber, the daughter of Hedwig Gubik, is currently the managing partner and is supported in this role by Alfred Schneidergruber, who is responsible for sales and marketing, as well as her son Christian Schneidergruber in IT and technology. All the key positions are also filled by experienced, long-standing employees, who can be relied upon even during peak periods.