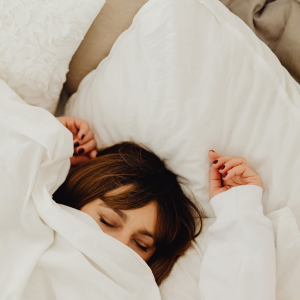 Sleep in Accordance with the Principles of Feng Shui with Seibersdorfer
Healthy, restful sleep is no accident. The centuries-old Chinese teachings harmonize people with their environment by designing living spaces appropriately. In rooms that are designed in accordance with the principles of feng shui, 'stuck energy' cannot take hold and Chi (positive energy) can flow freely.
Over the past few years at Seibersdorfer, we have developed a sleep system that is based on the principles of feng shui.
In this system, we also draw on radiesthesia, traditional Chinese medicine, bioinformation, and kinesiological measurement procedures. The down comforters and pillows are handcrafted. They give the sleeper energy while at the same time trying to shield the sleeper as far as possible against negative influences such as electrosmog and discordant earth vibrations.
Das Seibersdorfer Energie-Oase-Schlafsystem nach Feng Shui
Our Energy-Oasis product range includes pillows and comforters, as well as bed frames.
You can purchase the components individually from us or buy an entire bed. The Energy-Oasis bed frames are produced taking into account the polarizing effect of solid wood without any metal fastenings. In the orthopedic mattresses, too, the utmost attention is paid to the materials used. The special Aqua Swing spring-loaded button frame is also made without any metal components and adapts perfectly to the individual – perfect for back pain. All our down products – pillows with or without energy symbols, as well as the finest comforters – are handcrafted and filled exclusively with feathers and down from happy geese who have been reared in welfare-conscious conditions.
The pillows and comforters are made in feng shui dimensions, but fit standard bed linen sizes. Special stitching and kinesiologically tested materials ensure that Chi is able to flow freely.
Our Energy Oasis sleep system currently includes the following products:
Enjoy a wonderfully restful and energizing sleep with the feng shui range from Seibersdorfer