The best for the little ones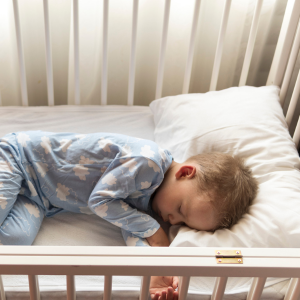 Healthy Sleep for Your Children Too
Naturally, our bedding for children is made with the same care and attention to detail as our products for adults. The breathable, moisture-regulating down bedding ensures that your child sweats less while sleeping and is therefore more well-rested. Ensure that your child has the best-possible sleep with the special down and feather bedding range for children from Seibersdorfer.
Handmade Bedding for Children
Parents naturally want the best for their children. With our range specifically for children, you can give your little ones the best sleeping comfort. For infants and toddlers in particular, high-quality bedding is especially important because they spend 12 or more hours in their bed. The children's range from Seibersdorfer gives particular consideration to the needs of children. Parents often tell us that the kinesiologically tested feng shui comforters have a very harmonizing, calming effect on their child.
Our employees will be happy to advise you on our product range for babies and children.