Description
Filling:
Down cover: approx. 200 g new white arctic free-range down and feathers 90% down 10% feathers.
Inner pillow: approx. 1,000 g new white arctic free-range feathers and down 90% feathers, 10% down
Ticking: 100 % cotton, with honeycomb quilting to prevent the down filling from shifting
Size: 70 x 90 cm
This pillow is perfect for people who tend to sweat a lot, because the down cover can be removed easily and is therefore easy to wash and dry.
Traumpass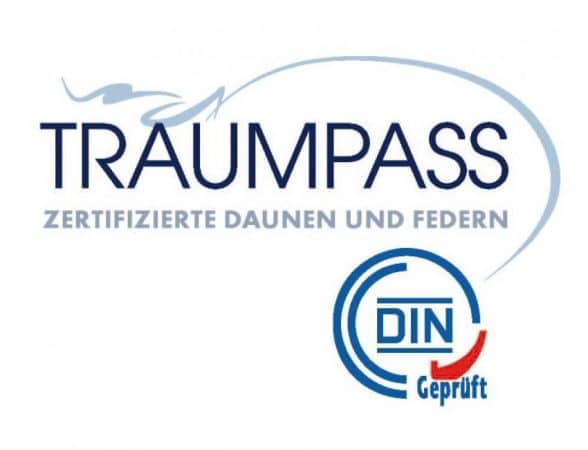 Controlled by accredited testing institutes: Only bedding of the highest quality may be awarded the Traumpass.
They contain only down and feathers that have not been obtained from live animals.
NOMITE® mite protection – ideal for allergy sufferers.
The feather and down-proof weave repels mites.